2021 G7 conference: Building global vaccine confidence as a priority for the future
On 2 June 2021 world-leading experts committed to building vaccine confidence came together at the inaugural Global Vaccine Confidence Summit in the UK. The Summit took place as part of the UK government's G7 Presidency and signaled an important step to greater international collaboration to address misinformation and promote confidence and trust in vaccines globally.
With the COVID-19 pandemic ongoing, the Summit sought to look at innovative solutions to tackle misinformation and support confidence in lifesaving COVID-19 vaccines around the world. Echoing the perspectives of diverse public and private sector speakers, misinformation was affirmed as one of the biggest threats to confidence in vaccines – and to the global recovery from the pandemic – because of its potential to damage public perceptions of the importance, safety, and effectiveness of vaccines.
Misinformation, infodemics and the role of international academia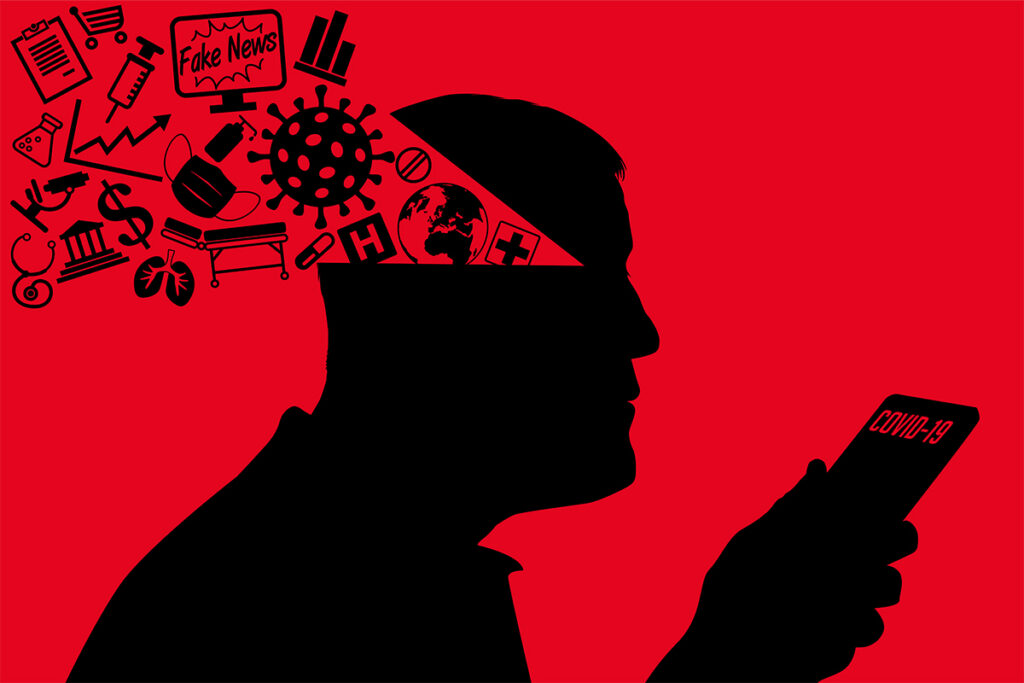 At the event, Caroline Dinenage MP, the UK's former Minister for Digital Culture, outlined the current efforts already being undertaken by the UK government to tackle the threat of misinformation and called for greater international and cross-sector collaboration.
Affirming this position, the UK Government announced its support of an academic coalition – the IRIS Academic Research Group (IARG) – which includes some of the world's best researchers and organisations dedicated to understanding 'infodemics' and promoting healthy information ecosystems.
IARG is a collaborative project between the Vaccine Confidence Project (London School of Hygiene & Tropical Medicine), University of Cambridge, Sapienza University of Rome, Ca' Foscari University of Venice, City University of London (and the Alan Turing Institute) and, the Harvard T.H. Chan School of Public Health.
Speaking at the event, Prof Heidi Larson, Founding Director of the Vaccine Confidence Project at the London School of Hygiene & Tropical Medicine and Lead Research Partner of IARG, said:
I'm delighted to be taking part in the first Global Vaccine Confidence Summit because I know through my own work leading the Vaccine Confidence Project that no single government, academic institution or organisation can tackle this challenge alone.

To ensure the high levels of vaccine uptake needed to help end this pandemic, we need true cross-sectoral input to build trust across the various relationships – from scientists and health authorities to business partners and communities.

As we look ahead to preparedness for future pandemics, now is the time to think about building foundational trust to support vaccine confidence for the future.
Social media – friend or foe?
Source: https://thepeoplespicture.com/luminaries
As a feature of the Summit, a creative collaboration with The People's Picture, titled 'The Luminaries', was unveiled. This interactive photomosaic showcases the many global 'Vaccine Luminaries' who are taking to social media to build confidence in vaccines, including health care professionals on the front line.
Asst Prof Fabiana Zollo, based at Ca'Foscari University of Venice and one of IARG's lead researchers and presenter at the Summit, offered her reflections on this piece:
This initiative shows that we should not demonise social media and digital platforms. In fact, they are tools that have the potential to be useful and effective, and to enable us to communicate at an incredible speed. However, it is important that we study their dynamics, in order to promote a mindful use on the part of users and content creators.

Fabiana Zollo